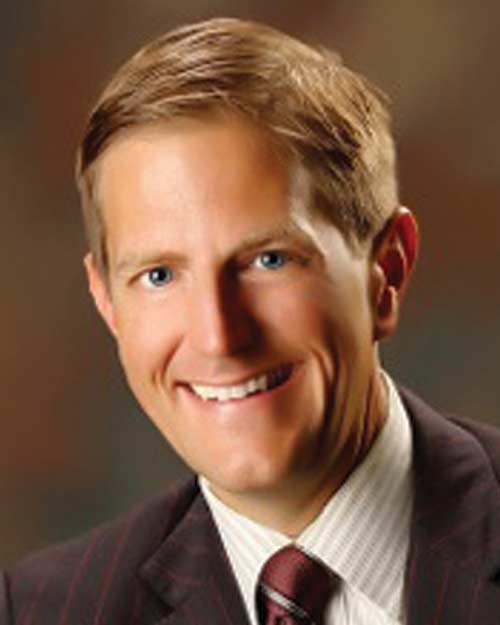 When I was in high school in the mid-1990s, we had four high schools in Cabell County, five in Wayne and four in Lincoln. During that time I can still remember the fierce debates about consolidation and how these debates played out visibly in the school board elections of that era.
Since that time, there have been many school closures; however, the venue of the debate has moved away from county school board elections. The most recent example in Fayette County, of the State Board of Education leveraging control to effectuate closures, is alarming. However, this only represents implementation of a policy of closing schools that has been more subtly pursued in all our communities.
It's time to call a time out on closing any more community schools until we can answer one important question: Have these school closures and consolidations improved student achievement in West Virginia? In the next legislative session, I will introduce legislation that calls for a five-year moratorium on school closures until we can answer that question.
In light of 25 years of closures and consolidations at the high school level and now a focus to impose this same paradigm on middle and elementary schools, we need to ask three key questions.
First, what effect does closing schools have on a community? Second, what are the financial realities of running a community vs. consolidated school? Lastly, the issue that overrides all others, do consolidated schools better educate our children?
A casual drive through most communities in West Virginia would support the assertion that when the local high school closes, a certain aspect of a given community dies. While there is some degree of circularity to the argument that schools are closing at a greater rate in struggling communities, these closings often result in the cessation of one more avenue of community solidarity. Parents that would stand outside in the rain and collect tickets, coach or sponsor a bake sale to support after-school activities in many cases can't afford to drive the extra hour to support the amalgamation dictated from Charleston.
As to the second question, one of the main defenses of consolidation is that the fixed costs of running a school with declining enrollment are so high that there is no effective choice. First, the state school aid formula sets out the amount of money a county receives on a per-pupil basis, so the amount of state support is unaffected. Second, as pointed out in the 2010 West Virginia State Education Audit, many of the inefficiencies within county systems reside within transportation programs. Increasing the amount of transportation and the failing logistical components of transporting students does not seem to be wise. Furthermore, these findings do not take into account the value of the student's time or the value to the parent in having shorter commutes for school and all associated school activities.
Locally, several months ago we all learned about preliminary plans to close Davis Creek Elementary and force those students to attend Martha Elementary. As of the end of last year, Davis Creek had 262 students. In a growing part of Cabell County, closing a robust and successful elementary school seems to make no sense. We should applaud our local school board for declining this approach.
The final and overriding point is that there is no clear anecdotal evidence that these consolidated schools are providing a better quality of education for the majority of our children compared with the community schools that were closed to create them.
One of the key selling points of consolidated schools is that larger schools allow for more specialized programming like AP classes and programs for children with special needs. There is clearly some truth to this claim. I have had many teachers and administrators tell me that the newly consolidated school is doing great for the top 10 percent of students. But what about the other 90 percent?
The state takeover of Lincoln County Schools from 2000-2010 should be instructive as we ask these consequential questions. The State Board of Education took over Lincoln County Schools in 2000, citing low student achievement. A forced consolidation of the county's four community high schools soon followed at the price tag of $35 million. What was the result?
The students from the former Harts High School essentially were transferred to Logan County due to transportation limitations. The Lincoln County school system subsequently lost $1 million in school aid formula monies due to the loss of those students, which perpetuated the need to close community elementary schools due to financial hardships. Transportation times increased, which has resulted in fewer students being able to participate in extra-curricular activities, which many national studies determine negatively impacts student achievement.
Finally, a 2011 Legislative Audit report that extensively studied the impact of the consolidation on Lincoln County students concluded that, "There has been no obvious aberration in graduation rates" and that data analyzed for the project could not definitely determine there was any impact on student achievement.
Just like in a football game when the designed plays aren't working, it's time to call a time out and at least assess why we are not moving the ball in student achievement with tens of millions of dollars of investment in new facilities.
Doug Reynolds, a Democrat from Cabell County, represents District 17 in the West Virginia House of Delegates.