By Bob Weaver, Challenge WV
West Virginia has been on a two decade roll of eliminating community schools and consolidating them, while most school systems in the nation have been going back to preserving community schools.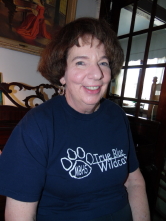 "School consolidation has created a chaotic, disruptive environment for thousands of West Virginia students, widening the gap between communities and school systems, and creating long bus rides," said Carolyn Arritt (left) President of Challenge WV and retired Meadow Bridge teacher.
If Fayette County voters approve a state sponsored $66.5 million bond in June, it will mean the closure of Meadow Bridge and Fayetteville high schools. Challenge WV says the bond originated from a flawed CEFP plan.
A Fayette County school board member, Leon Ivey, said "If a bond fails (changing the CEFP consolidation plan) … there should be a call for blood in every community across (Fayette) county."
An assigned principal to Meadow Bridge school, Ed McCall, questioned Ivey's comments in a piece written for Raleigh-Register and was fired.
Meadow Bridge has long been a school on the chopping block, although it has been designated as an "isolated school," whose special funding related its rural nature comes and goes.
Arritt said, "This year Meadow Bridge has had a destructive musical chairs administration, with eight different principals and assistant principals, creating a lack of stability and frustration," in addition to ever changing alleged structural problems with the building, from the school being sound to unsafe.
"The assault has been never-ending," said Arritt.
"The Meadow Bridge community has stepped up day after day, year after year, to help the school and the students," said retired Arritt, who had just finished making 60 peanut butter and jelly sandwiches for students going on a field trip.
Fayette County, like most county system take-overs by the State Board of Education, often despite positive academic outcomes, have been over consolidation.
The original promise for school consolidation was to save money and offer expanded educational opportunities at consolidated schools, improving academic outcomes. All studies say neither have happened.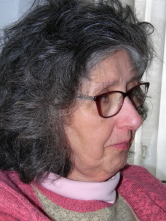 "Our kids scores are good, they are happy in their school, and the Meadow Bridge community has long been committed to helping them," said retired teacher Lydia Wyandt (left).
"Over many years, we did what we were told good schools are supposed to be about," said Wyandt.
"Surely there must come a time that the state board quit playing politics over buildings and focus on educating kids," she said.
Former school administrator Randall Patterson said, "I've never seen a cinder block and long bus rides educate kids."
"For the State BOE to rob the folks of Fayette County with a voice in the education of their children, decide to push harmful school consolidation, and then expect the voters to pick up the tab, is highly offensive," said Challenge WV Outreach Coordinator Thomas Ramey.
"If the state wants wholesale school consolidation, let the state pay. Mingo and Lincoln County folks weren't asked to pay for closing their schools through a bond, why should the citizens of Fayette?" asked Ramey.
Ramey said, "How can the state expect the people of Fayette to raise taxes through a consolidation bond, knowing that the bond will destroy their community identities and simultaneously create barriers for their children to be educated?"
The West Virginia Department of Education has more bureaucratic staff than the state of New York, and the state spends among the highest amounts of money per student for education with among the worst results in academic achievement in the nation.