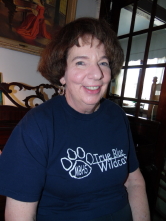 Since February, Meadow Bridge citizens have been asking the Fayette County central office for detailed information from the school's structural report.  Each time their response has been "The second floor framing of the original building has an excess amount of deflections for the span of the joists. The wood joists that were observed had checks and splits at the knot locations which reduces the capacity of the floor framing and are causing the excessive deflection."  Fayette County wants to demolish a portion of Meadow Bridge High which includes these floor joists.  The demolition would probably cost hundreds of thousands of dollars while the cost of repair would probably be much, much less.
Because we have been constantly denied information we deserve, we have made arrangements for a registered structural engineer (at no expense to the county) to inspect the building, but he has been denied access.  It would be in the best interest for the county and the state to have a detailed structural engineering report to determine what fixes are available at what costs.
Not only have the citizens been denied the right to know what is wrong with MBHS, but the county merging proposal is not best for Meadow Bridge children.  This proposal will not only destroy our community, but it will NOT give our children the same opportunities as the children from Route 19 schools.  There will be little to no participation by our students in after school activities or other extended school functions because of daily travel of 70 to 90 miles. Other negative impacts include more dangerous road conditions, more dropouts, poorer test scores, lower graduation rates, less parent involvement, and less family time.
Why do the children in Meadow Bridge have to be sacrificed for the benefit of the students from Route 19 schools?  Why can't we have the best of both worlds?  Build the school for Route 19 and leave Meadow Bridge High as an isolated and necessary school.   ALL children in Fayette County should matter and have equal educational opportunities.
Carolyn Arritt
Retired Math Teacher / Former Fayette BOE  Member
Meadow Bridge